Welcome to the American Jujitsu Institute's Camp Kokua
The AJI is a 501(c)(3) non-profit organization dedicated to promoting Kodenkan/Danzan Ryu Jujitsu and other martial arts. We strive to help people in building good character, self-confidence and citizenship. Camp Kokua is held every two years and brings together people from around the country who are affiliated with the American Jujitsu Institute.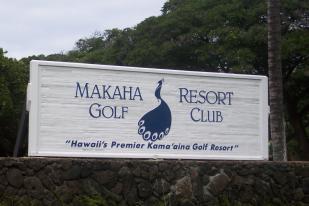 Date:

Location:

July 16, 17, 18 and 19, 2004

Makaha Resort Golf Club situated on the Waianae Coast on the island of Oahu.


Events
Clinics, Summer Classic Tournament, Banquet, Swimming, Golf etc...
Event Information
This section contains all information about the clinics, tournament, banquet and outdoor events.

Hotel Information
The event will be held at the beautiful Makaha Resort Golf Club on the west side of the island of Oahu. ...

Flyers and Applications
Click on the above link for registration applications.

Airfares and Car Rentals
Once again Mor's Travel is assisting us in offering special rates for our group.

Camp Kokua 2002 - South Lake Tahoe